Where can I download my asset licenses?
If you're wondering how you can prove you have permission to use our Templates, or if you've been asked for the license by your client, then let us show you where to find them!
After you've downloaded a template, head to your Library from the dropdown menu in the top right of the page.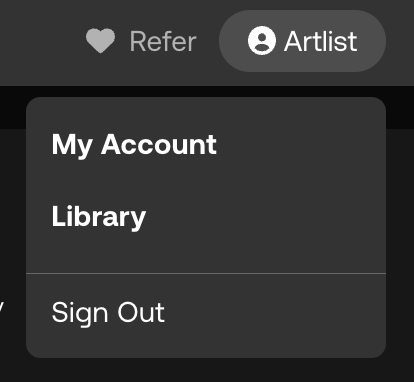 Navigate to 'Download History'.
From there you will see a list of all your Artlist downloads. Use the dropdown menu to filter by templates, then hover over the template of your choice to show the 'Clip License' option. Clicking this will start the download of the .pdf document into your downloads folder.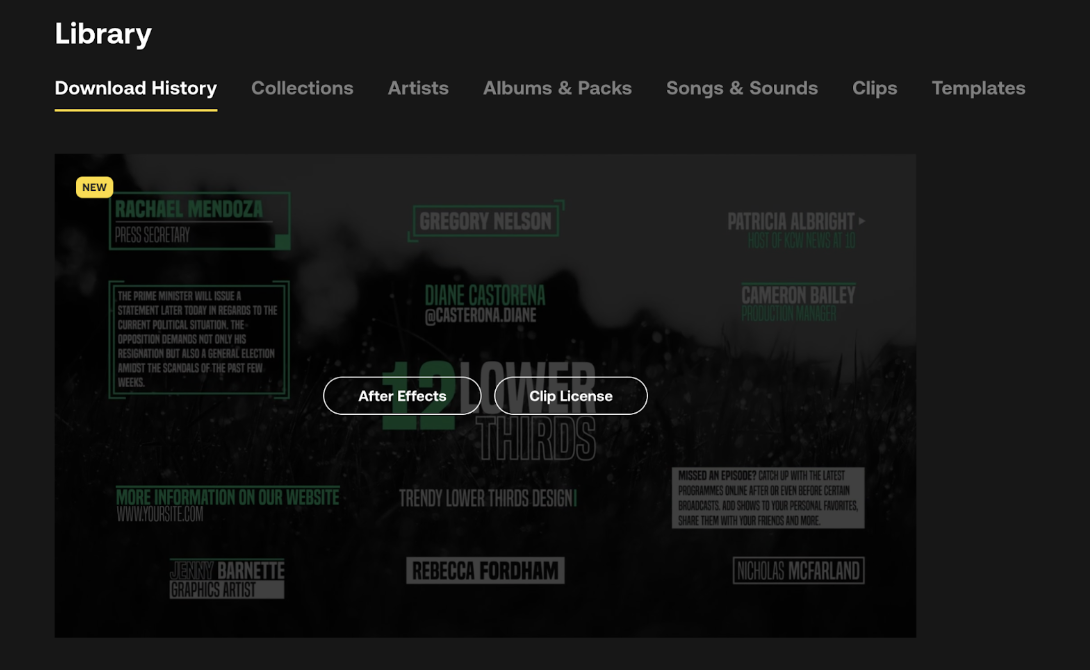 Open the PDF in your browser, or simply send the document to where it needs to go!
Updated