With an active subscription you can download full versions of Music &/or SFX from the Artlist catalog.
Check out our pricing to get yours today!
Once you're signed in, click on the download icon on the track bar. You'll see an option to select the file type. Choose the preferred file type and your download will begin.

Visit your Library to view your Download History where you can download your songs, sounds and song certificates.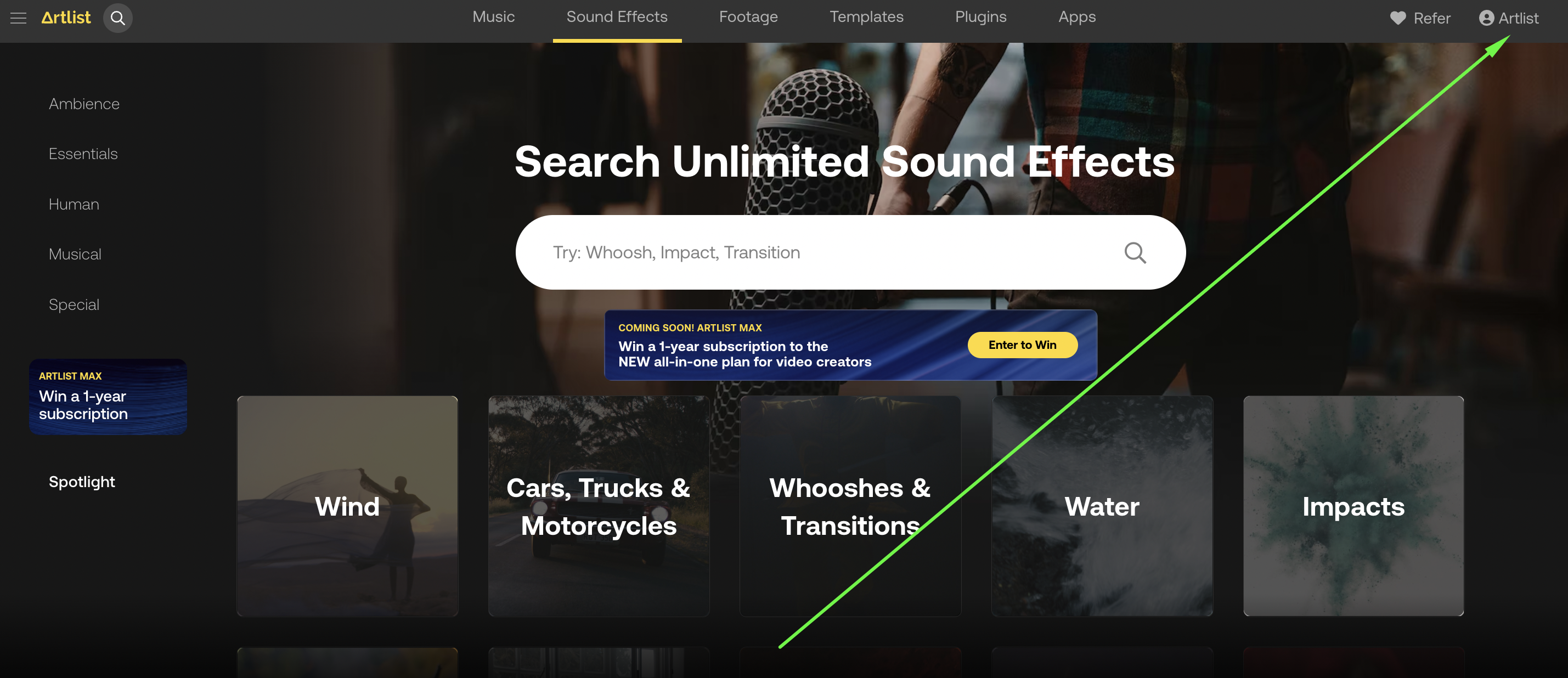 To make your experience with Artlist even better, we've updated our process so you won't see an email from us when you download.
If you're not able to download assets from the site, please try these troubleshooting tips and contact our Support team for further assistance.
Updated