Your most recent invoice is available in your Account.
To download your most recent invoice:
Visit Plan & Billings
In the Payments section, click on the 3 dots to the right of your payment info
Select the option to Download Invoice
Your .pdf download will begin immediately
If you have trouble downloading the invoice, please log out, refresh the page, then log back in and try to download again, or check out these troubleshooting tips for a more technical solution.
For further assistance or a copy of a past invoice, contact our Support team.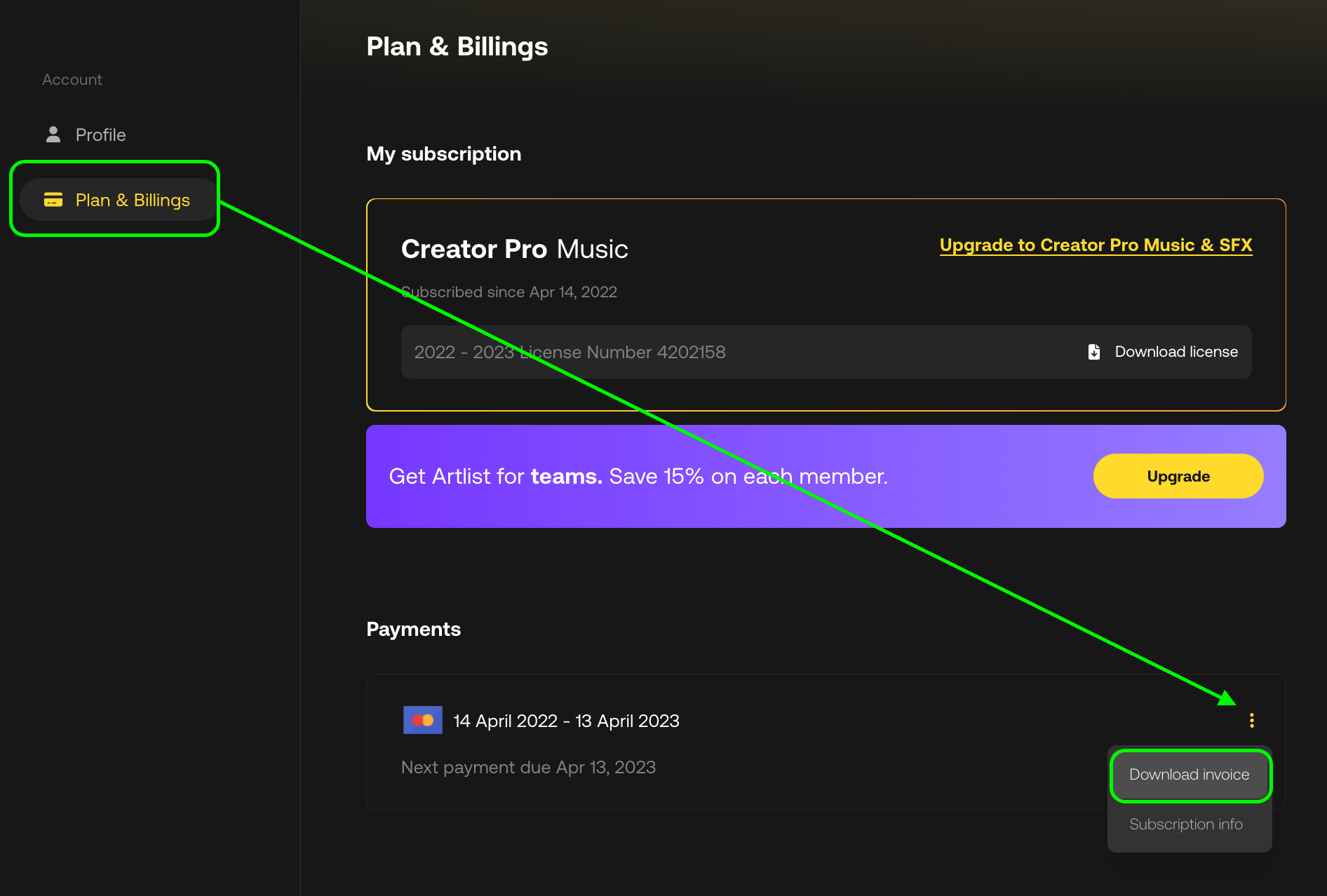 Updated